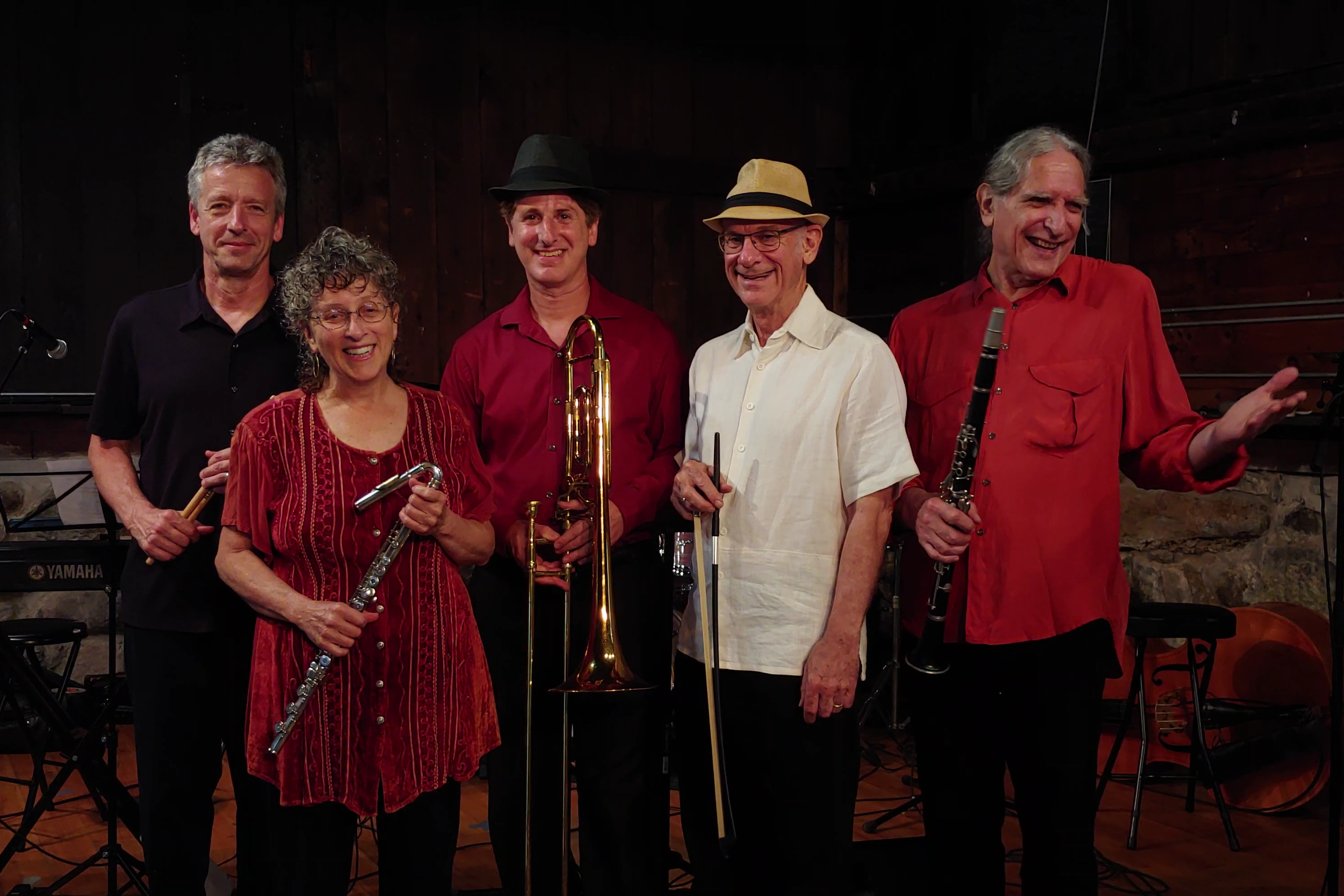 Weddings, Bar or Bat Mitzvahs, celebrations of all kinds, concerts, school
programs - KLEZAMIR does it all! New England's dynamic roots rockin' klezmer band extraordinaire serves you up traditional Jewish favorites as well as a great selection of rock, pop, jazz, swing, classical, country and Bossa Nova for weddings, Bar and Bat Mitzvahs and celebrations of all kinds!

Klezamir gives easy dance lessons on the spot, leads fun kid's games and serves as MC, too! This great band infuses traditional klezmer with a wide range of other
styl
es--rock, jazz, country,swing
, roc
k, and bossa nova--in the tradition of true klezmorim from time immemorial.

Klezmer band based in Western MA. Jewish music for bar and bat mitzvahs, weddings, concerts, school programs, private parties. Also plays Pop, Rock, Classical, Jazz.
Serving Massachusetts (MA), Connecticut (CT), Vermont (VT), Rhode Island (RI), New Hampshire (NH), New York (NY), New England, Western MA.

Easy dance instruction, kids games.